Online Safety Council News
Welcome
Welcome to Danesholme Junior Academy's online safety council newsletter. The mission of the council is to make the children in our academy as safe as possible when using the internet. We will strive to create a community, which when using technology, does so responsibly and safely.
New this month
TARGET is a charity run organisation funded by the Lottery whose mission is to provide education and support to both young people and parents, with the aim of safeguarding children online. Click the link below to view our special edition newsletter with more information on how we can all work together to keep our children safe.
Our Digital Ambassadors.
After much deliberation our duly appointed ambassadors are;
Year 3:
Chloe Bailey (Delling), Gyula Szedlak (Asbru) and Shay Curtis (Nicor).
Year 4:
Jessica Lesniak (Elli), Lucas James (Hermoth) and Ewen Innes (Sol).
Year 5:
Lucas Waller (Oller), Amelia Pilolo (Loki) and Daniel Haigh (Mani).
Year 6:
Ethan Hubbort (Embla), David Kepli (Jotnar) and Evie Cameron (Asgard).
Smart Posters.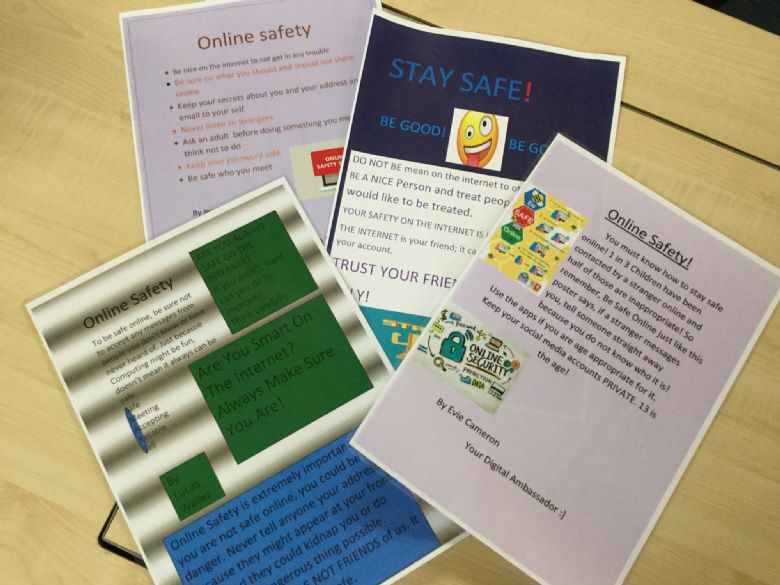 The ambassadors' first task was to create a poster for their class which highlighted the key aspects of staying safe online. Everyone did a good job and many aspects of keeping safe were highlighted, such as keeping personal information private, the dangers of social media sites and cyberbullying.
Our Safety Charter.
During the second half of Autumn term the ambassadors thought it was a good idea to develop an Online Safety Charter which all students could sign up to. The ambassadors came up with a set of ten rules that the students in the academy should adhere to when using technology at school. All classes were given a poster size copy of the charter for the class students to sign their name on in agreement to the stated set of rules. Each charter will then be displayed in each ambassador's classroom.
Helpful Apps.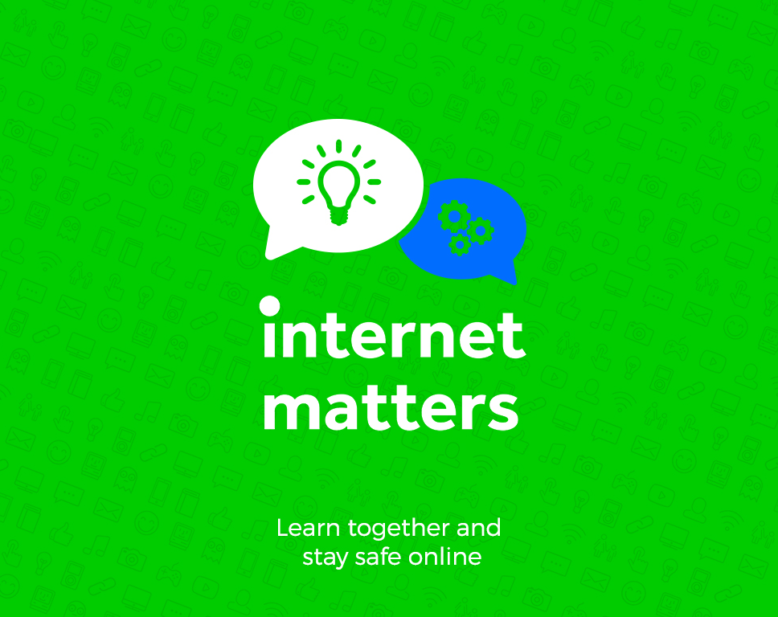 'Internet Matters' is a tablet only app, aimed at children between 8 and 10, and designed to help parents talk about online safety issues with their children to ensure that they make smart choices to stay safe online. A split-screen collaborative app helps them think about what they would do if they were faced with different situations online; from cyberbullying to sharing content with someone they don't know. Quizzes and games encourage parents and children to collaborate and talk about 9 different e-safety subjects.
Alexa/Echo Fun.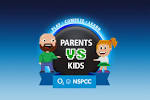 Ask Amazon Alexa or Amazon Echo to play the O2 NSPCC 'parents VS kids' quiz. It's an online safety quiz that can be played through the device which will show who knows more about the online world, as well as tips on staying safe.