Ofsted Report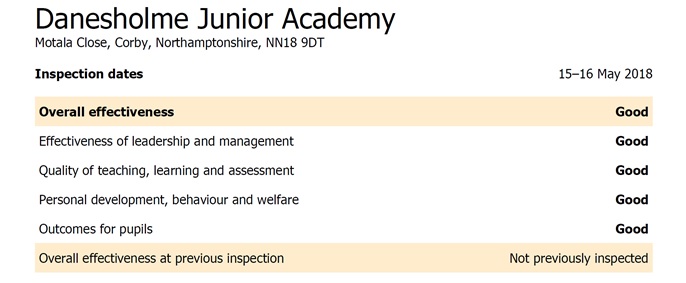 Summary of key findings for parents and pupils

This is a good school

The principal has an accurate and detailed understanding of the strengths and areas for development in the school. She uses this knowledge to plan future improvements methodically.
The school is sponsored by Greenwood Academies Trust ('the trust'), which has provided effective governance, challenge and support to improve the quality of leadership and teaching since the school joined the trust.
Safeguarding is effective. The pastoral manager offers valuable support to pupils and their families.
The leadership of English and mathematics is strong. These leaders have successfully implemented a range of strategies which are raising standards in these subjects.
The school provides a wide range of opportunities for pupils to learn about being responsible and aspirational citizens.
The provision for pupils who have special educational needs (SEN) and/or disabilities is good. Pupils receive the support they need to help them make strong progress from their starting points.
Typically, pupils engage well with their lessons, and relationships between staff and pupils are strong and nurturing.

Pupils' behaviour and conduct in lessons and around school are good overall. Pupils are polite to staff and visitors.
Pupils, and the majority of parents and carers, speak highly of the school.
The quality of teaching is good overall. Teachers use their strong subject knowledge and plan lessons that build systematically on pupils' previous learning.
Teaching assistants provide good-quality support for pupils in lessons and around school.
During lessons, teachers do not consistently check whether pupils need additional explanations, or whether they are ready to try something more difficult, to ensure that the pace of learning is swift.
Leaders provide good-quality support for those few pupils who need help to modify their own behaviour. Incidents of unacceptable behaviour are far less frequent, but have not yet been eliminated.
Leadership of subjects other than English and mathematics is less well developed.
The full Ofsted report can be found at the bottom of this page, or online of the Ofsted website here.