Home Learning when self-isolating
Here is our suggested structure for a day of home learning: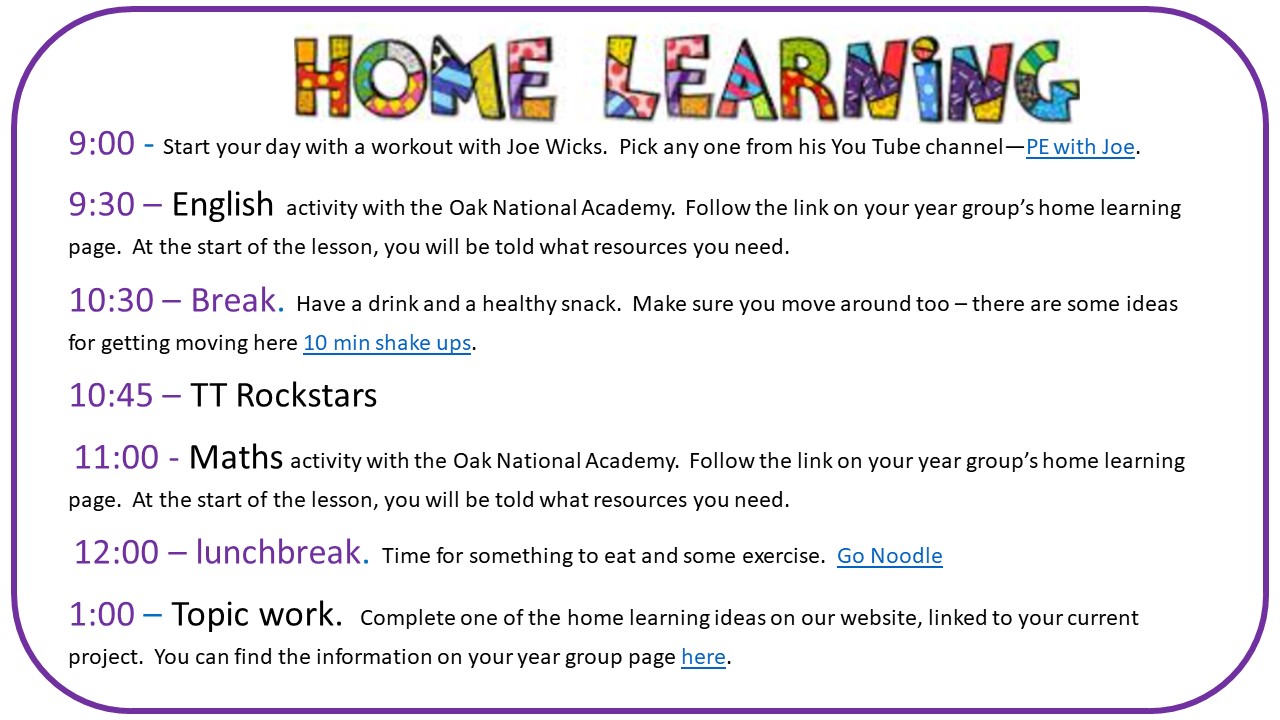 The suggested structure is available as a pdf file with links at the bottom of this page and also here.
Learning links for each year group can be found in the year group page in our Learning Zone, with lots of information about our curriculum.
Helpful documents for remote learning can be found at the bottom of the Learning Zone page.
YEAR 3 home learning.
YEAR 4 home learning.
YEAR 5 home learning.
YEAR 6 home learning.