Bubble school - bring a carrier bag - Friday 5th March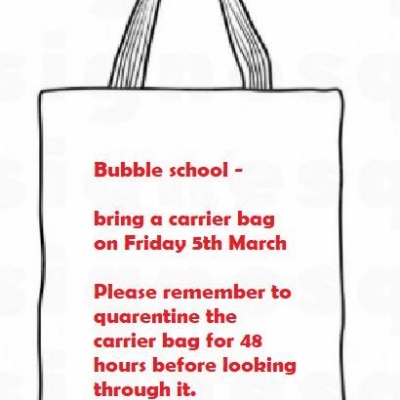 The children will be bringing their books and work from bubble school home on Friday (05/03). Please provide them with a carrier bag.
Please be aware that you should leave the bag in quarantine at home for 48 hours before looking through it.